Party Hall for Rent Near Buffalo, NY
Alder Creek Banquet Hall provides a beautiful space for all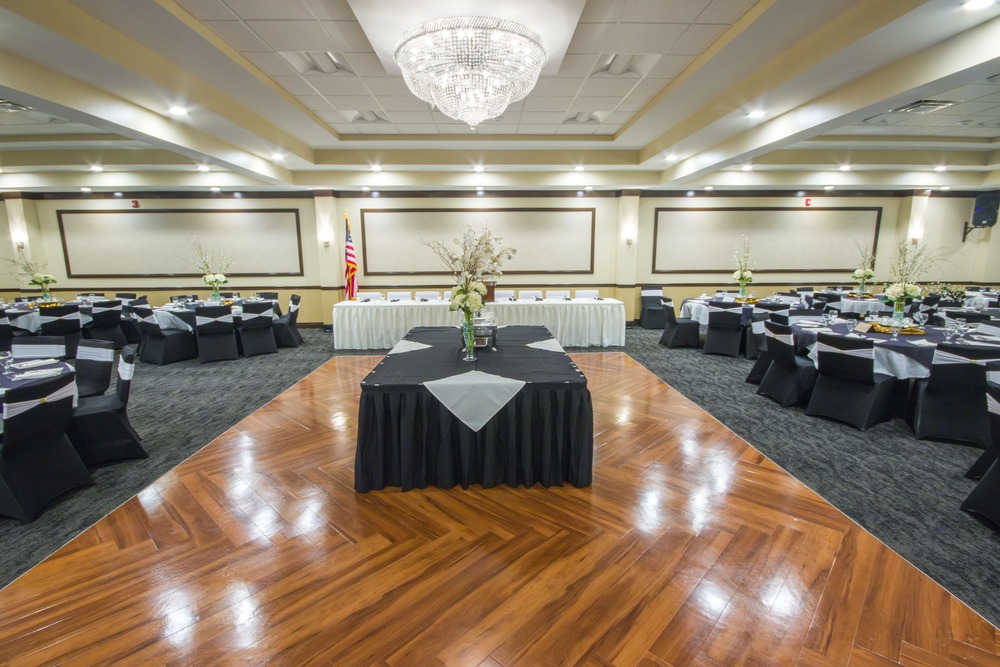 events, occasions and gatherings. We offer a party hall for rent, conveniently located close to Buffalo, NY.
Since 2015, we've held several events in our hall space and look forward to holding many more. We make it easy for your friends and family to enjoy themselves.
About Our Party Hall Space
Our banquet hall space is warm and inviting. Plus, it's easy to decorate for the occasion you have coming up. From birthdays to weddings and everything in between, Alder Creek's party halls can be transformed for parties big and small.
Parking is located nearby for convenience. Additionally, the building is wheelchair accessible and the bathroom space is renovated to refresh and provide quick breaks in the midst of celebration. The party hall even has a large coat room to store belongings.
Plan Your Party How You Want It
Our space is ready for dancing, eating and overall good times. We can even help you find catering to provide the perfect meal during your event with our contacts.
Contact Us Today
Contact us today to schedule your event space rental or to ask any questions you may have about our party hall for rent.