Conference Hall in Buffalo, NY
As you plan for your corporate meeting, consider the conference hall at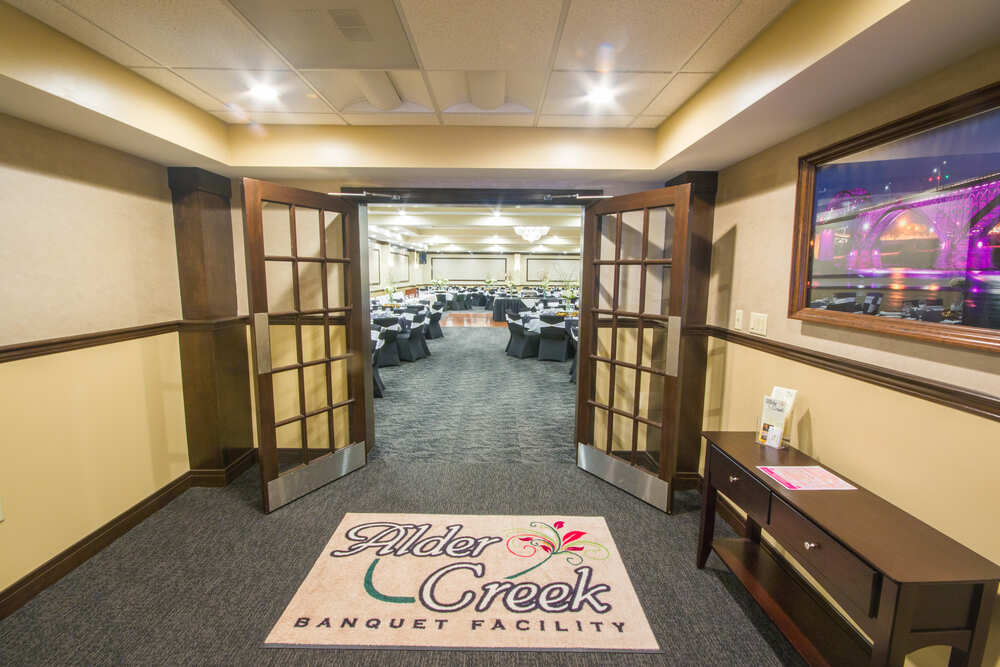 Alder Creek Banquet Facility. Perfect for events in the Buffalo, NY, area, find what you need for your meeting space.
At Alder Creek, our conference hall will have enough chairs for everyone provided in an elegant space that will keep everyone focused for the duration of your meeting. The atmosphere of the meeting hall will be perfect for the professional tone you're looking to set. In addition, the space will be accessible for all of your employees, and parking is even available.
Corporate Breakfasts and Lunch
We also can accommodate corporate lunches, breakfasts and dinners for longer meetings or networking events. We offer a variety of available hours and available food options for groups as small as 50 people to as large as 200.
Contact Us Today
If you'd like to use Alder Creek Banquet facility as your conference hall in Buffalo, NY, contact us today. We'll be happy to help you with your event and answer any questions you may have.